This ain't your Pappy's Internet! In this crazy connected time we live in, there isn't only one way you can experience iheartgirls.com… there are thousands! Millions, even! For instance, you can browse the site on your iPhone while eating mango sticky rice (that is Way #1,268), or read the site on your iPad while humming the Game of Thrones theme (that is way #18,901), or check it out on your toquter (Reference! Double points if you can tell me where that's from in the comments below).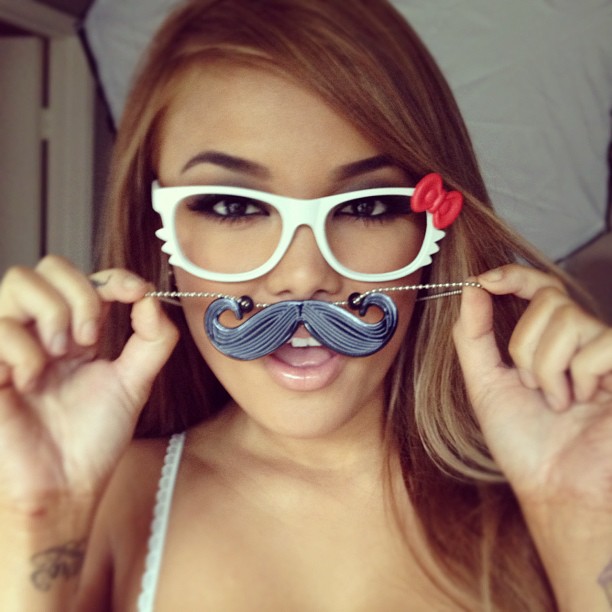 Point is, there isn't only one way to see hot girls in all of their glory. One of the ways is by following us on Instagram. If you're already an Instagrampa (or grama), just follow us. Our creative handle is simply "iheartgirlsdotcom". Or, if you want to try before you buy (it's free), check out our iheartgirlsdotcom page online. Here you can already see what you'll be missing if you don't follow us: namely, candid shots of the lovely Justene Jaro from a recent shoot.
So anyway, follow us. Don't be stingy! We promise you that we'll shower you with quality imagery each time we shoot.
♥,