Kicking off our very first artist collaboration, Jim Mahfood, Shay Maria and I combined to produce a galactic mashup of Star Wars goodness. Willie T. directed an awesome behind-the-scenes/interview video of Jim talking about his distinctive art style, his approach to drawing girls and more. There's also plenty of classic Shay awesomeness, beep-boop-beeping as R2-D2> It's a must watch!
Check out the video below: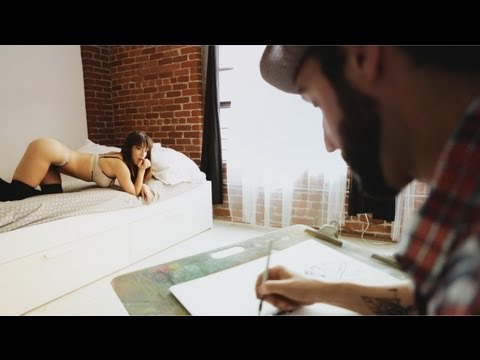 After you hit play, click on the little cog wheel on the video to change the quality. It's best viewed in 1080p HD. And be sure to 
subscribe to the iheartgirlsdotcom YouTube channel!