Website: jimmahfood.com
Twitter: jimmahfood
YouTube: jimmahfood
Instagram: jimmahfood
Artist Jim Mahfood (aka Food One) has built his career on a distinctive, instantly-recognizable style that has landed him gigs drawing everything from Spidey to the Clerks characters. He broke into the comics industry by self-publishing a book called Girl Scouts (how fitting!) and that caught the attention of Marvel, who hit him up to do a special X-Men comic. Since then, he has branched out to do everything from comic books to murals to product packaging.Jim's an amazing artist no matter what he draws, but we here especially love his drawings of girls. Playful, beautiful, and sexy as hell, Jim's drawings point to the fact that he loves girls just as much as we do. In comics like Everyone Loves Tank Girl and the one-off Carl the Cat Who Makes Peanut Butter Sandwiches, Jim draws bad-ass girls doing bad-ass things.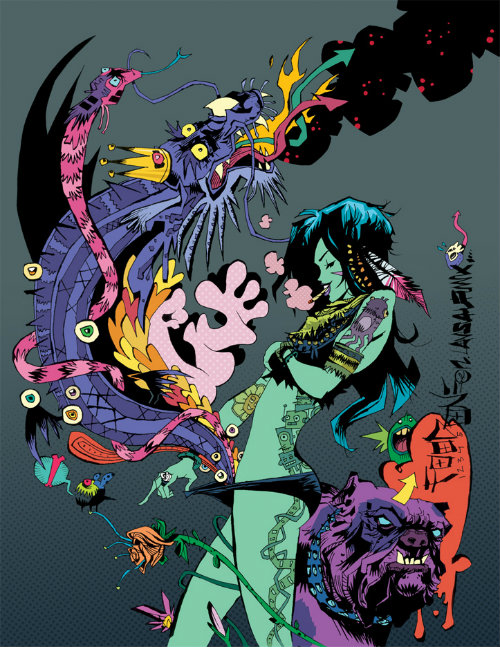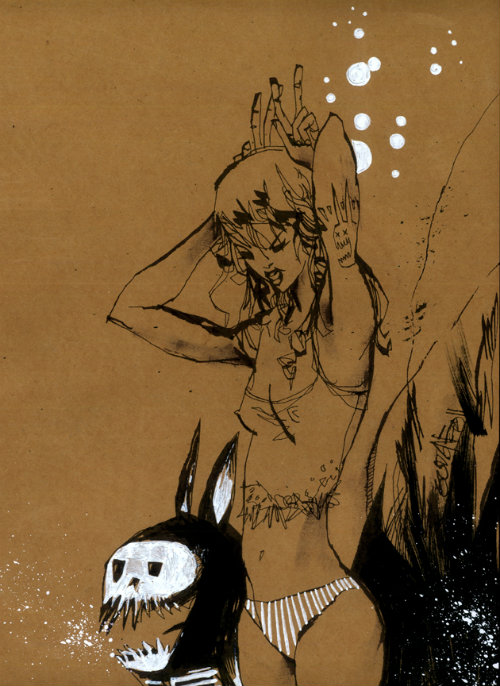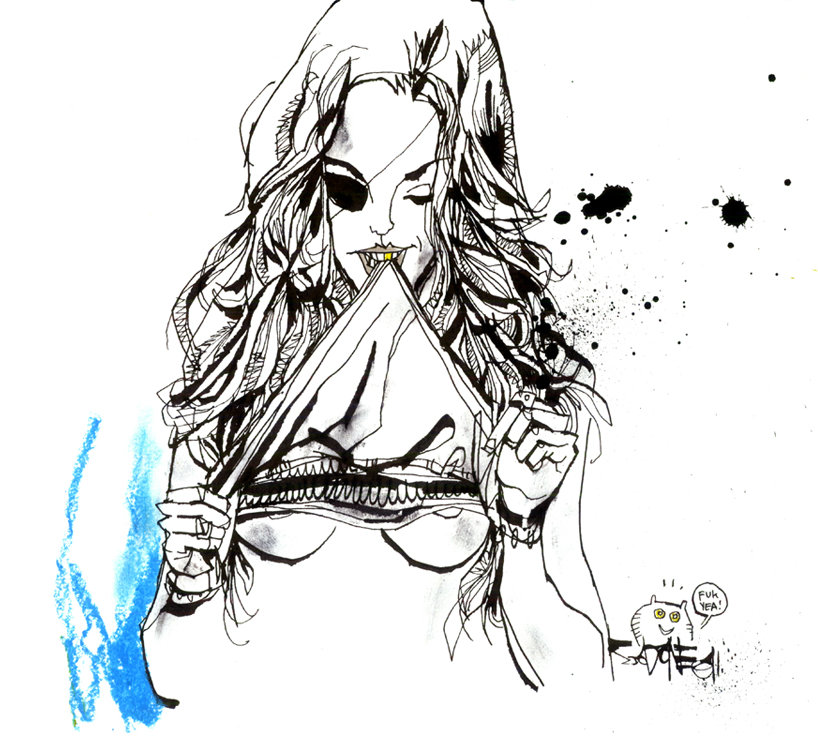 In addition to drawing girls in comics and murals, Jim has done custom body painting on models for photos and at live events under the project name Pervert Train.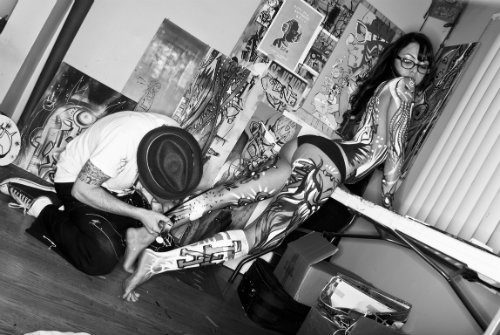 Take a look at the video below to hear Jim talk about his career and collaboration with IHG:
Jim Mahfood ♥s Girls: Shay Maria Wallpapers
Jim Mahfood ♥s Girls: Shay Maria