There are some pretty classic combinations in the world, especially in the world of food: ketchup and mustard, sugar and spice, salt and pepper, peanut butter and jelly. But although those pairings are yummy, few things in life go together as well as Tanit Phoenix and lingerie. Which, if you think about it, is its own kind of yummy.
It's becoming a thing, me shooting Tanit in her undies. This is the third time we've worked together; for her role in Death Race 2, we collaborated on some gorgeous sets for IGN Babeology. We followed up with an awesome series of Babeology Babe of the Year photos, all lovely and soaked in natural light.
But this is our very first set for iheartgirls, and I couldn't be more excited! She makes it so easy. Her beauty is a force of nature, and she is so fluid and graceful in front of the camera. That's what has made her such a successful international model and actress… Not to mention the fact that she always makes it a point to have fun when she's working (this particular shoot, she was laughing and playing with London, the official set puppy).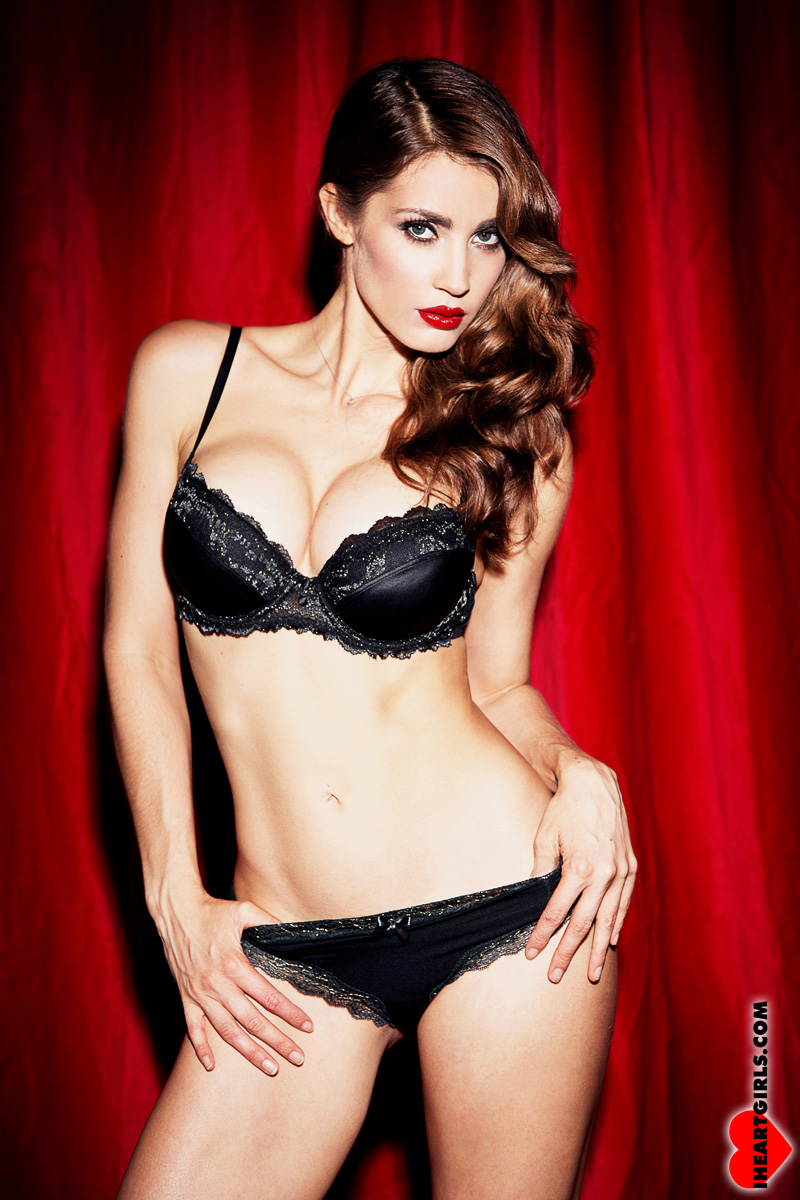 Another great combination? Tanit and her boyfriend, actor/writer/director Sharlto Copley (District 9, The A-Team).  They recently moved together to LA and have already taken Hollywood by storm. This week, they hit the red carpet premiere of Sharlto's latest movie, Elysium, with Matt Damon and Jodie Foster.
Sharlto came to her shoot with us as well, because he's supportive like that.  I mean, it's a huge chore to come watch your gorgeous model girlfriend pose in her underwear, but relationships are all about sacrifice. I love this picture of them together. So in love! And the lipstick was perfect.