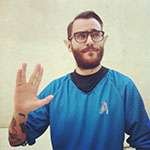 French illustrator Chris Panda has made a career drawing beautiful women. Melding pinup, comic books, and celebrities he makes simple but evocative drawings that capture the essence of his subjects–whether Rihanna or Power Girl.
Panda lives in Paris, but his art is everywhere. Through the wonder of the Internet, he's found international fans, including us! I recently collaborated with Chris and Ash Hollywood for a series of photo/drawing hybrids inspired by the Neon Genesis Evangelion anime.
For more information on Chris, visit his pages:
Website: chrispanda.net
Twitter:@chrispandaloco
Instagram: @chrispandaloco
To dig into what makes Chris tick, we asked him to talk about his inspirations.
---
IHG: How did you get your start as an illustrator?
Chris Panda: I barely remember! I wanted to do it since I was a child so it's something I wanted right away! An essential thing was the discovery of Photoshop some years ago! To see all the possibilities that offered to me… I decided to learn it on my own to realize my own pinup art.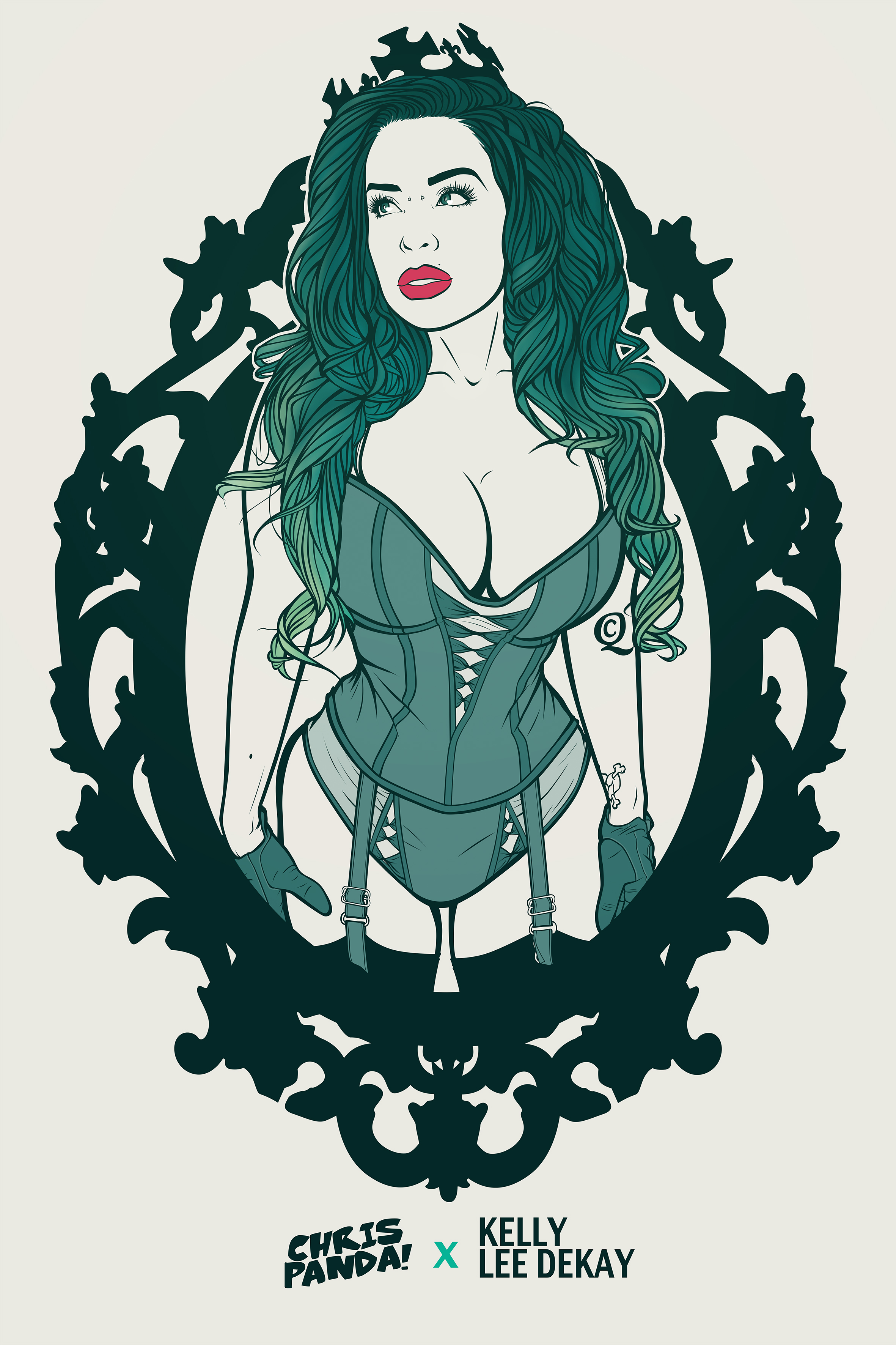 IHG: Who was the first character you can remember having a crush on?
Panda: It's really easy! The first character I really had a crush on was Wonder Woman! Since childhood I had a fascination with that character but I can't remember if it's cos of the TV show or the comics! But I have always seen her as a pinup icon.
IHG: Do you remember the first time you ever drew a woman?
Panda: I think it was in my childhood, copying Bulma from Dragon Ball from the masterwork of Akira Toriyama! When I was a child in France, Dragon Ball was the really big thing… so, yes Bulma is definitely the first woman I drew.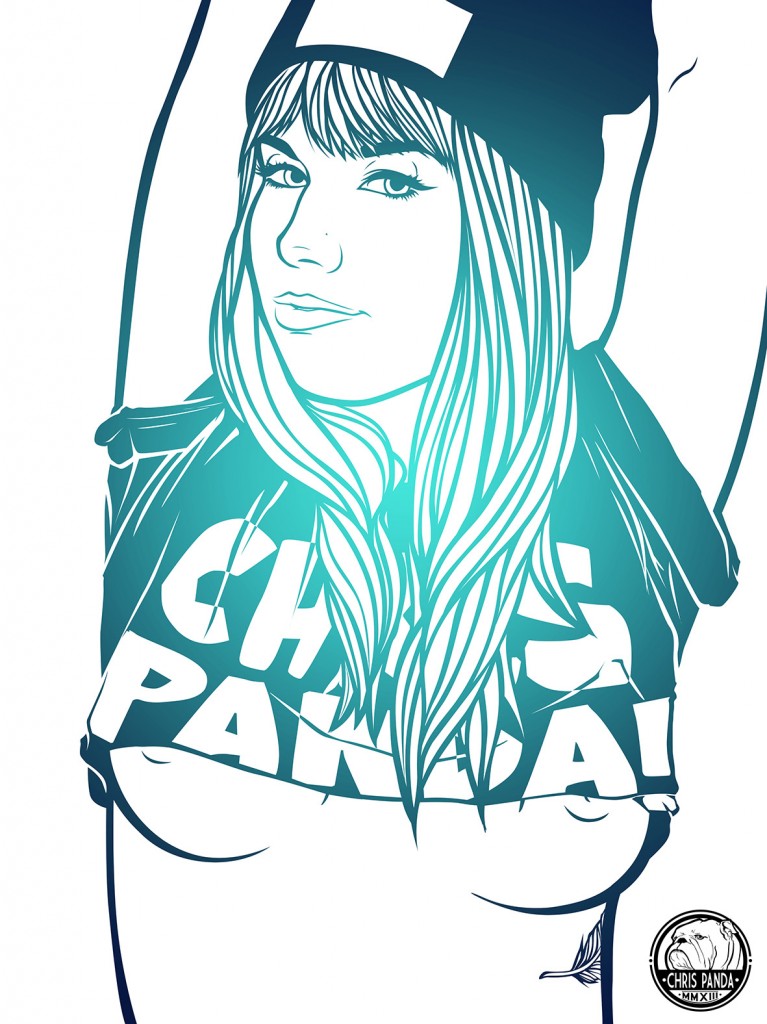 IHG: What most inspires you about women?
Panda: I think basically I love women's bodies, and for me as an illustrator, I think women have something more graphical in the line and attitude than men! And I have always found it more interesting to draw pinup! I love to draw faces and it's more graphical in a woman's face than in a man's!!!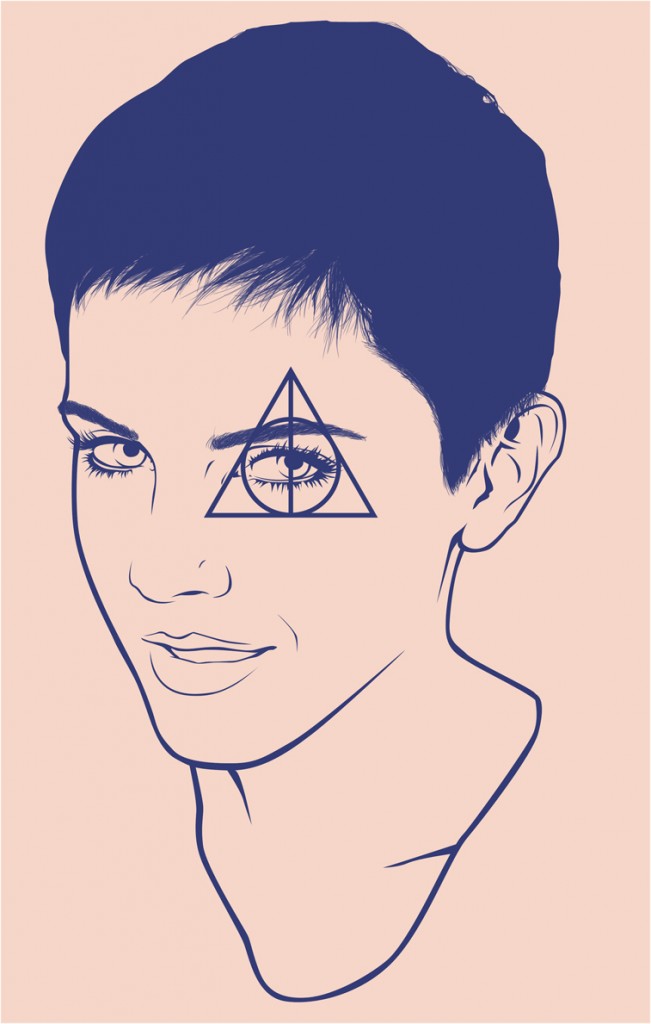 IHG: It seems you draw your inspiration from everywhere… comic books, celebrity culture, pinup. What is the thing that makes you think, "I have to draw this!"?
Panda: It's really random but I think it's a visual thing! I will see pics from a model/celebrity/comic book that will make a "pop" on my brain cos of a pose or a body or the attitude of the model and I will want so badly to draw that!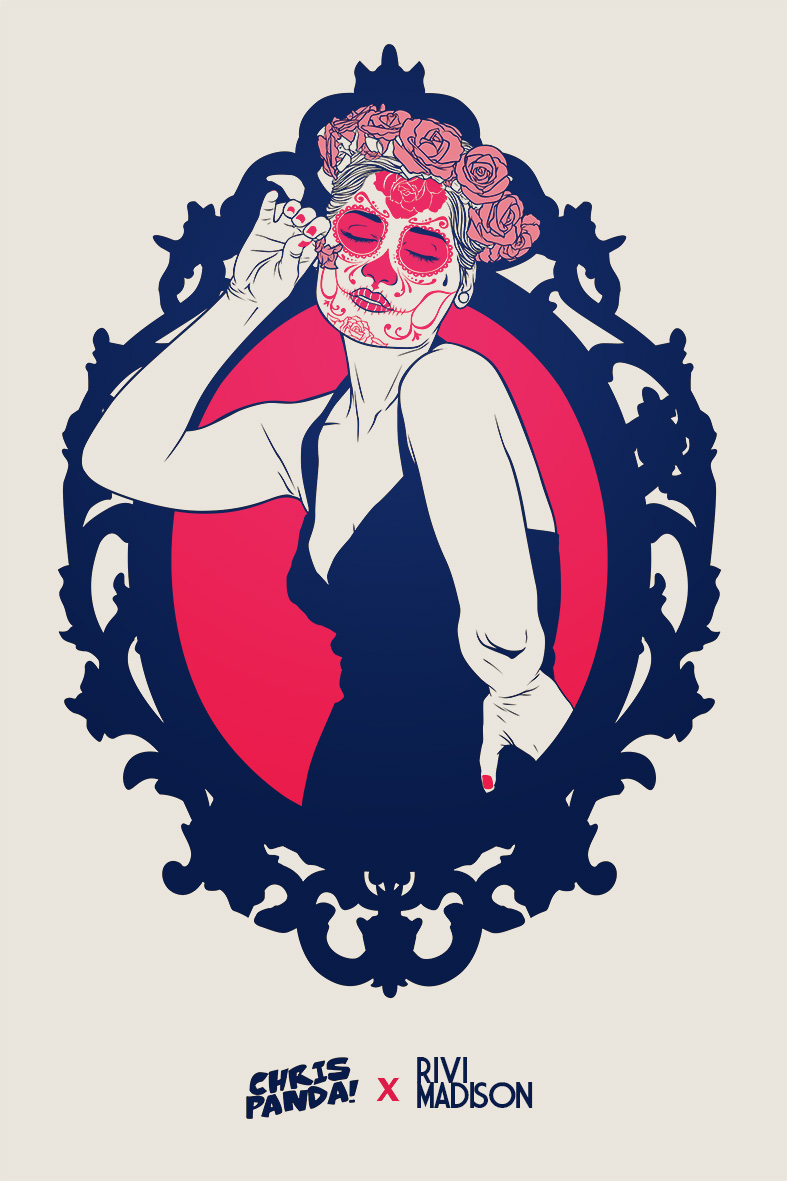 IHG: Which of your pieces are you proudest of?
Panda: That's hard to say cos all new illustrations I start and finish become my proudest ones… so I will say my next one.
IHG: What did you love about drawing Ash Hollywood in particular?
Panda: Drawing such a gorgeous model is always a pleasure but it's the attitude she puts on modeling and the pose she does that made me love drawing her! This time it was a half-drawing, just drawing the costume over her body, but I think I will draw her again in the future to made a fully digital illustration!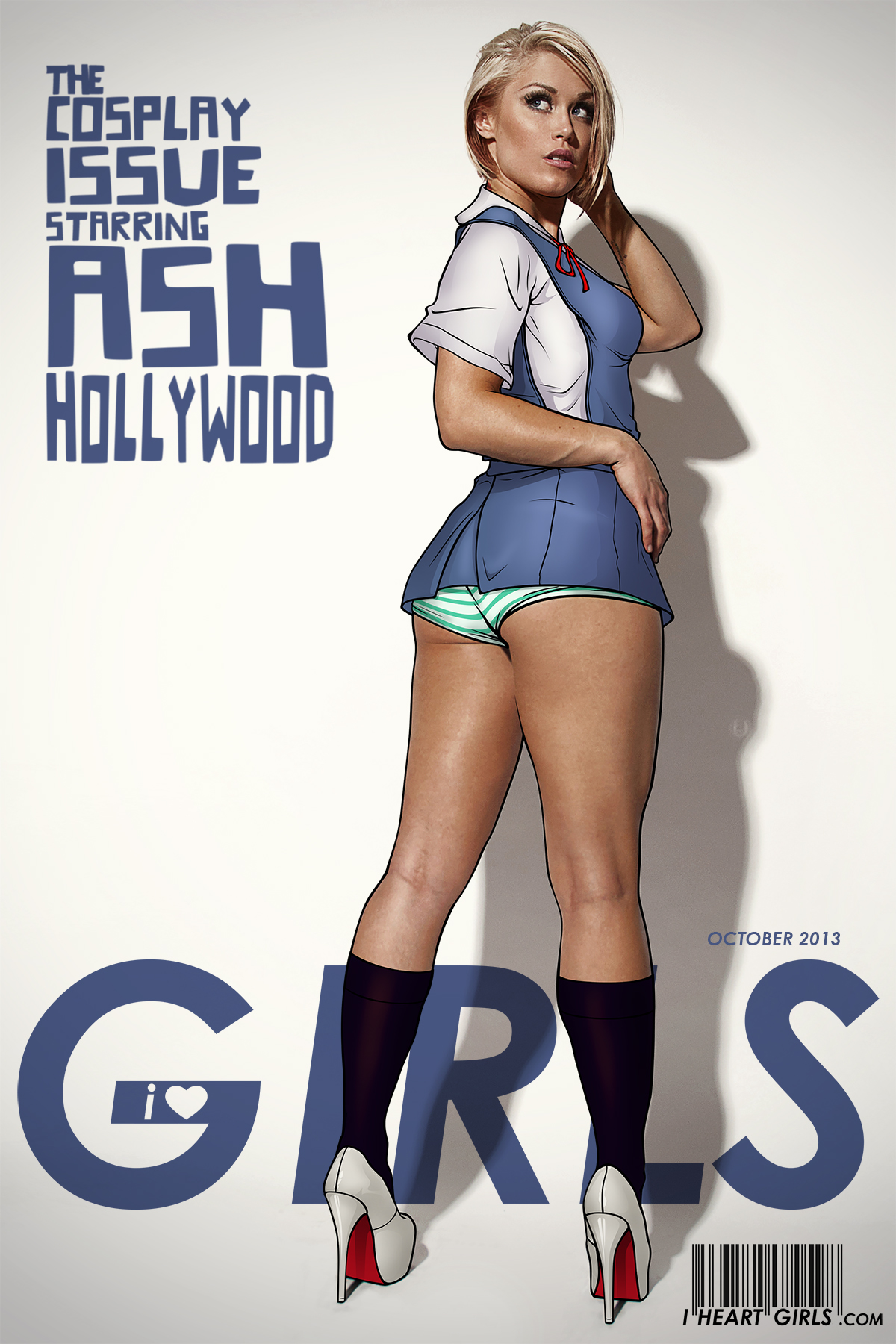 IHG: Neon Genesis Evangelion gets fetishized a ton… what about the anime strikes you as sexy?
Panda: The treatment Sadamoto puts into the design of the three main woman characters are just some of the craziest I ever saw! That's the ultimate fanbase anime! You have all the school uniforms, the military uniforms, the sport boomers, the swimsuits and finally the plugsuit! Sadamoto has fetishized his character with all the the things fan love to see and made it even better!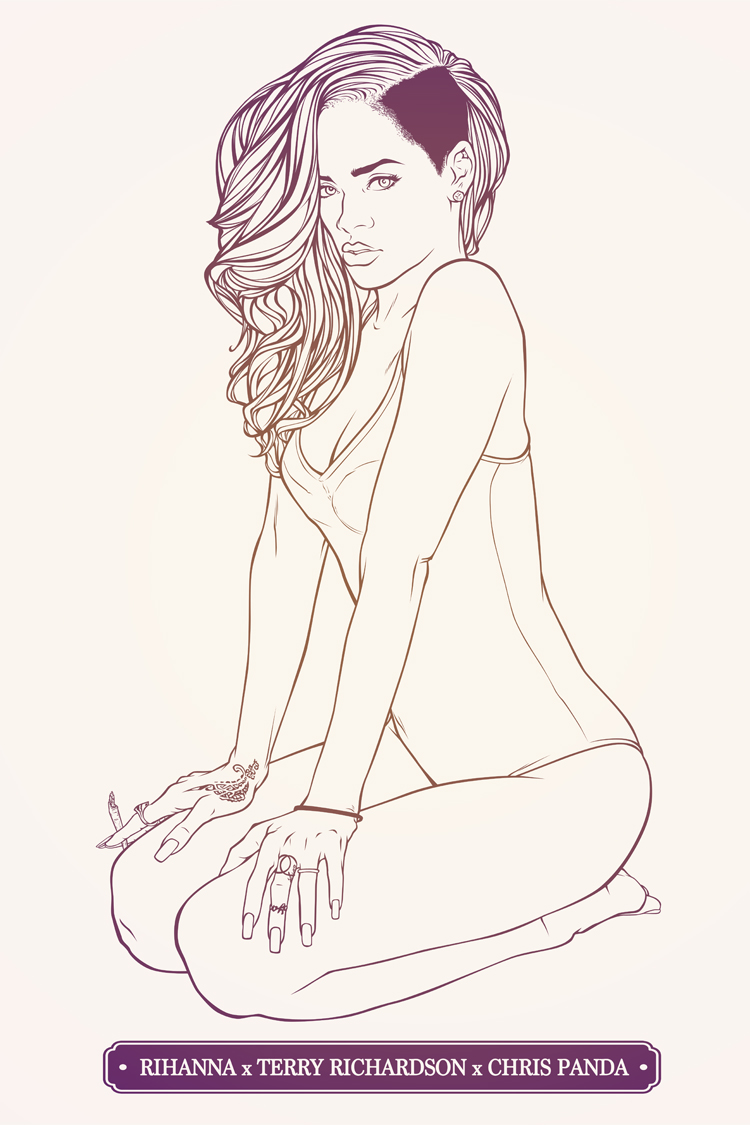 IHG: What do you most want people to take away from your art?
Panda: Just to take pleasure in seeing the pinups I draw, that's as simple as that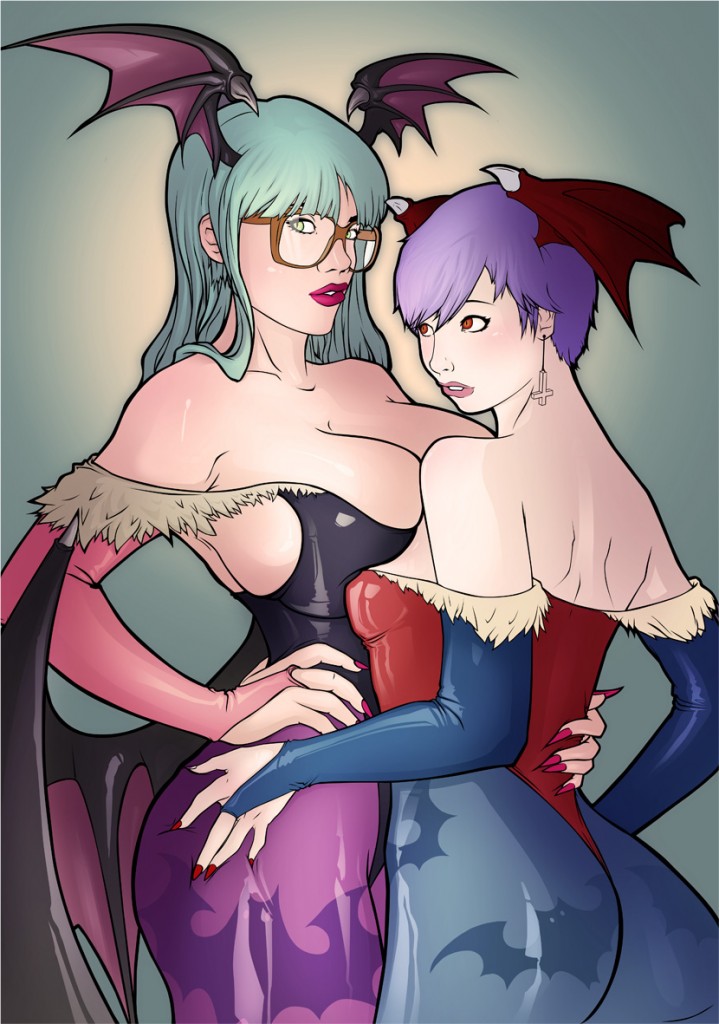 IHG: What artists especially inspire you?
Panda: I have a lot who inspire me!!! Illustrators, photographers and models! But if I have to make a list, I will say Adam Hughes, Yoshiyuki Sadamato, Gil Elvgren, Dean Yeagles and Helmut Newton. (Yep, I know… only guys who draw amazing sexy pinups and women!)
Chris Panda ♥s Ash Hollywood Wallpapers
Chris Panda ♥s Girls: Ash Hollywood