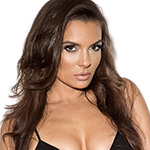 If you've played GTA V, chances are you're already intimately aware of Krista Ayne, whether you know it or not. I'm going to go ahead and assume you all game like I do–namely: as soon as the strip clubs in the game were made available, you made a bee-line there and spent all of your virtual money. If you did that (and I know you did), then you heard Krista's voice. She portrays the exotic dancer Juliet in the game.
Of course, Krista is also an internationally recognized model who has been on the covers of over 10 magazines, including Rolling Stone. She's also hosted shows for Spike and Fuse… the list goes on and on.
Krista's an amazing model to work with. With so many magazine covers and photo shoots under her belt, it's no surprise that she's a pro. She knows her body, knows her poses and knows what makes an awesome photo. Our photos were a complete collaboration from styling on, and I love the end result.
Here's a little more about Krista in her own words:
Name: Krista Ayne
Instagram: @KristaAyne

Facebook: Krista's Facebook Page

Twitter: @KristaAyne
Birthday: July 30
Hometown: New York City
Current Home: New York City
Ethnicity: Italian/German
Hobbies/Interests: Going to concerts
Career Aspirations: Becoming a health coach
Tell Us a Secret: I love to cuddle!
Boys: cute or gross? Explain: Cute… of course!
Favorite Foods: I can eat Mexican three times a day
Favorite TV Show: Currently Bar Rescue on Spike
Favorite Book: Catcher in the Rye
Favorite Video Games: GTA V (I'm the voice of Juliet)
Favorite Tech Gadget: My phone
Favorite Bands/Music: '90s alternative rock
Favorite Travel Destination: Hawaii
Current Pets: Peluche (Poodle)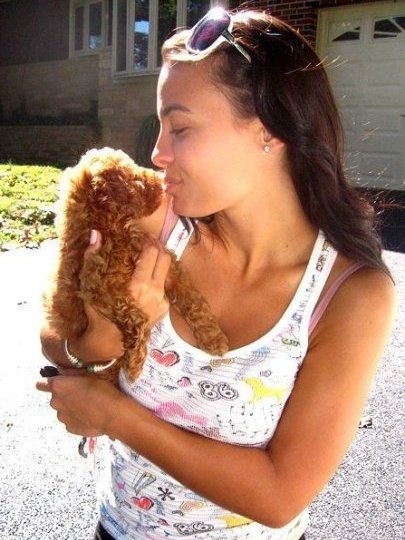 ---