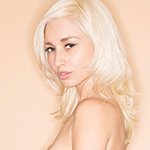 How cool is Shay? Not only has she appeared in countless magazines, gracing the pages of Penthouse, Perfect 10, Hustler and Purple magazines, she's been on Howard Stern and been captured as a character model for the Saints Row: The Third video game.
In fact, the first time I ever shot Shay was for her character model… and I knew then that I wanted to shoot her again for my own project. Little did either of us know (at the time) that I would eventually be dressing her up as a bear and shooting her in fox panties.
When we reconnected for this shoot, Shay was just coming off of shooting for the upcoming Entourage movie, in which she plays the girlfriend of Martin Landau's character.
At our first shoot for iheartgirls, we got up to all kinds of hijinks, as noted above. Shay was the perfect model: gorgeous, witty, funny. She was absolutely down to shoot all the fun stuff! Bart Simpson panties, ladies and gentlemen. Look forward to it. Until then, here's a little bit more about Shay in her own words:
Name: Shay Laren
Twitter: @shaylaren 
Official site: www.shaylaren.com
Birthday: 12/31/85
Hometown: Kona, Hawaii
Current City: Los Angeles, CA
Ethnicity: Kona, Hawaii
Hobbies/Interests: Cooking, reading,  going to shows, hiking, traveling, yoga. I make custom patches for jackets.
Career Aspirations: Naked shoot in zero gravity
Tell Us a Secret: I like spankings
Boys: cute or gross? Cute and gross, because they just are.
Secret Talent: I can sing real good in the shower
Favorite Foods: Eggs on arugula, ramen, kimchi, cake
Favorite TV Show: The Simpsons 
Favorite Movie: True Romance, Lord of the Rings, Battle Royale
Favorite Books: Anything from Kurt Vonnegut and Bukowski
Favorite Bands/Music: Morrissey, Metallica, The National
Favorite Video Games: The Legend of Zelda
Favorite Tech Gadget: iPhone
Favorite Travel Destination: Thailand
Girl Crushes: Scarlett Johansson
Current Pet: Oso Peligroso (chow/collie)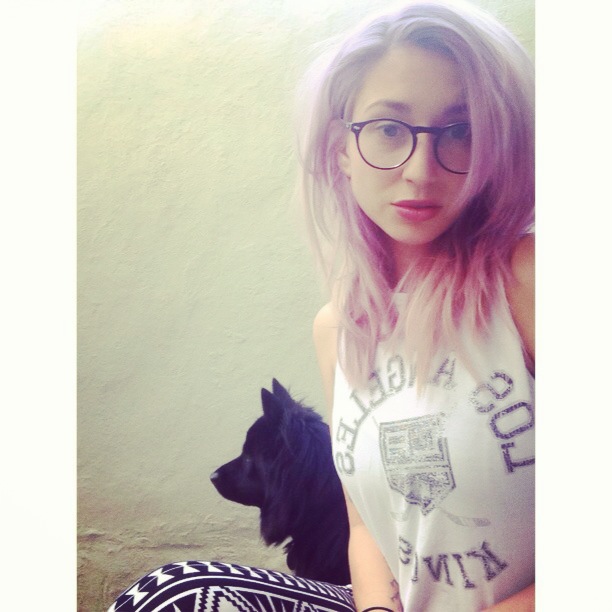 ---