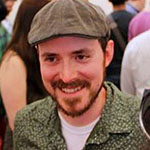 Glen Brogan has a distinctive art style that captures the awesomeness of girls in sexy cartoon form. I first saw his work on a Split Reason T-shirt (an awesome Mario shirt called The Plumber's Wardrobe)  for a gift guide I was putting together. More recently, I saw his Video Game Console Girls calendar and knew we had to collaborate!
In addition to designing some of the best video game and pop culture-themed T-shirts around, Glen's work has been featured on covers (and pages of) Front Magazine and in art shows, both solo and themed.
I worked with Glen to produce some retro-themed photo/art mashups featuring iheartgirls models and recognizable characters from bygone video game systems… and couldn't be happier with the results!
For more information on Glen, visit his pages:
Website: albinoraven.com
Facebook: Glen Brogan's Facebook Page
Instagram: @glenbrogan
To dig into what makes Glen tick, we asked him to talk about his inspirations.
---
 How did you get your start as an artist?
Ever since I was around three years old I knew that I wanted to be an artist. Drawing has always come naturally to me, and the older I got the more I realized that there was nothing else I would rather do. As far as when my art career really started to take off, I was doing t-shirt designs in my free time while working at a retail design company. The economy eventually claimed that job, so I decided to take a chance and see how far I could get by focusing on T-shirts full time. Eventually my work made its way around the internet and I was noticed by a few galleries in different parts of the country. That opened up quite a few doors for me, and opportunities started to snowball from there.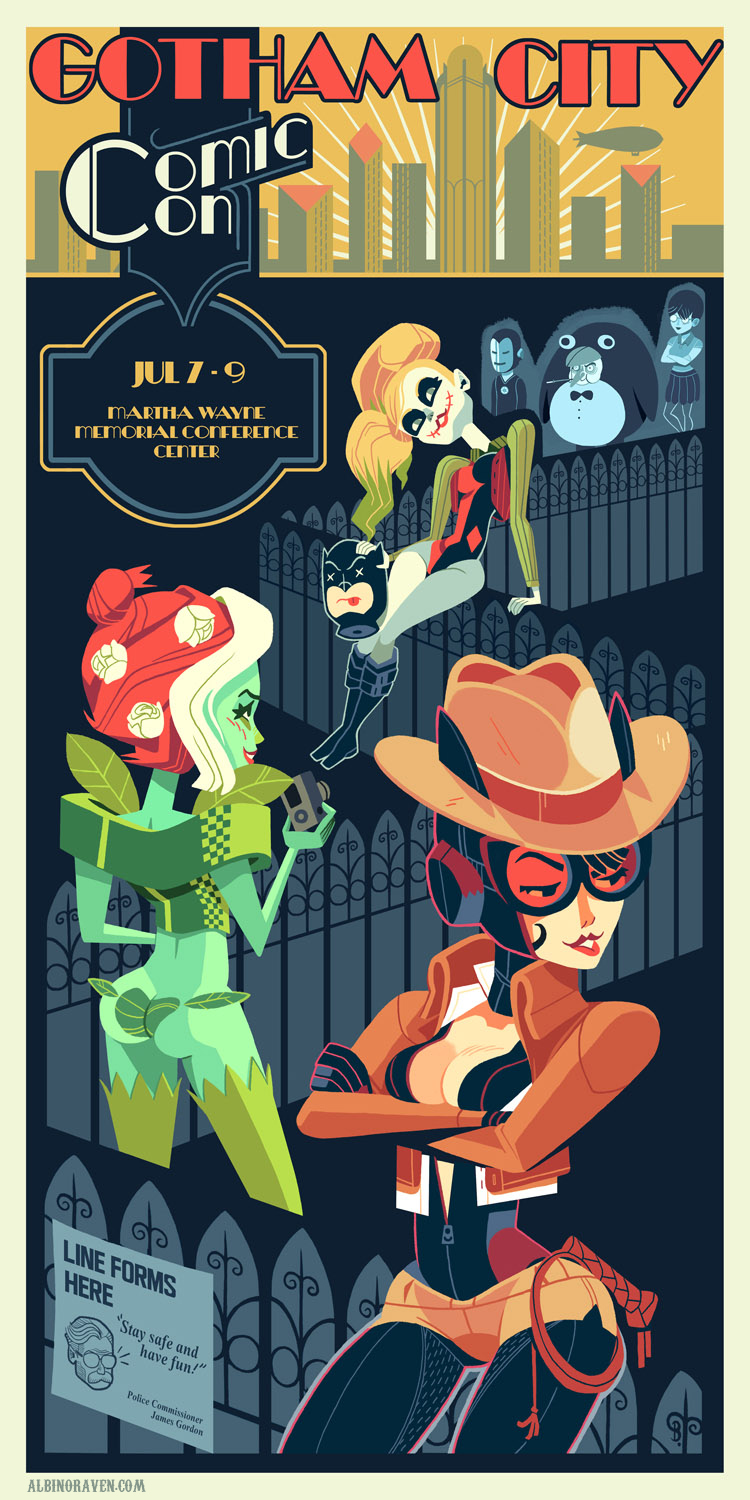 Who was the first character you can remember having a crush on? 
Hmm. I'm not sure if she was the first, but Fairchild from the comic Gen 13 was a big one. The book was drawn by J. Scott Campbell, who quickly became known for his ability to draw attractive women. I was approaching my teenage years when the comic came out, so as someone who liked to draw and was beginning to notice girls, it wasn't much of a leap for me to fall in love with his characters.
Do you remember the first time you ever drew a woman? 
I actually don't, but probably just because it must have been when I was pretty young. But as I grew up I did express my curiosity by drawing girls from comics and cartoons and things like that.
What most inspires you about women?
As far as what inspires me to draw women and pinup art, I think there's the obvious component of being one of several billion guys and girls who enjoy looking at attractive women, but I also love the whole culture of pin-up art. I love that it's something that can be celebrated, and that being sexy and appreciating sexiness of all types can be okay. I really enjoy using a cartoony style to caricature the lines of the human form, and I think it can be very satisfying when you feel like you've gotten it just right.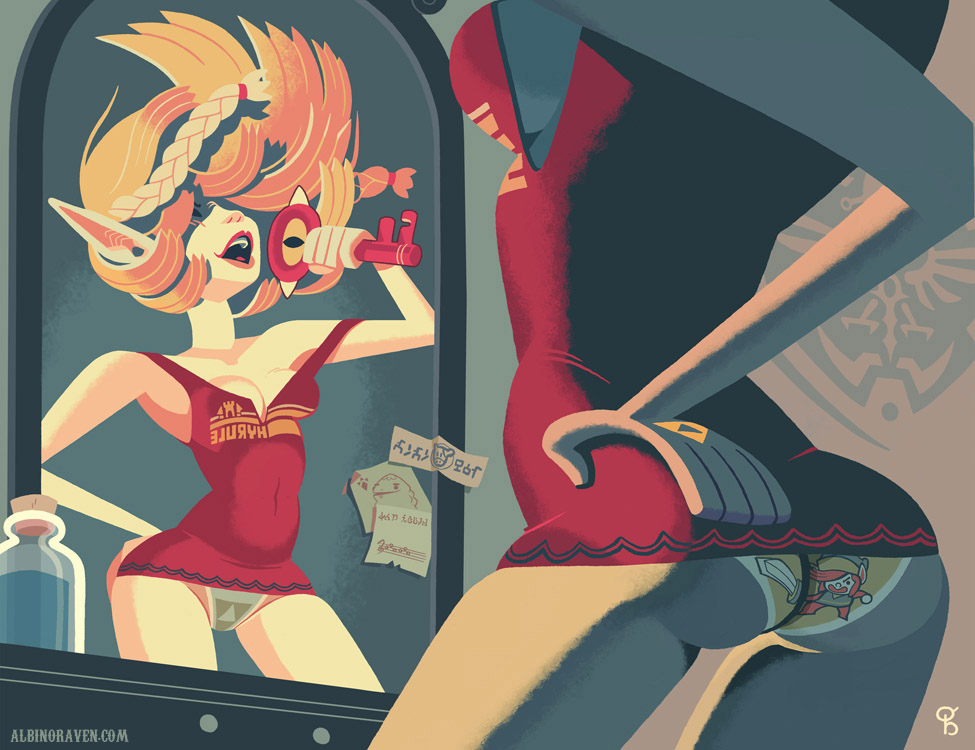 It seems you draw your inspiration from lots of different video games. What is your favorite video game of all-time?
I don't know if I could single out one specific game, but I can say that the Mario series of games are my favorite. In the early days of video games the creativity of the gameplay came first, and the graphics and characters were then built around that. I think Mario games still retain that sensibility. In other words, the games may not make much sense when you really analyze them, but only because they are designed to be fun to play and look at above all else.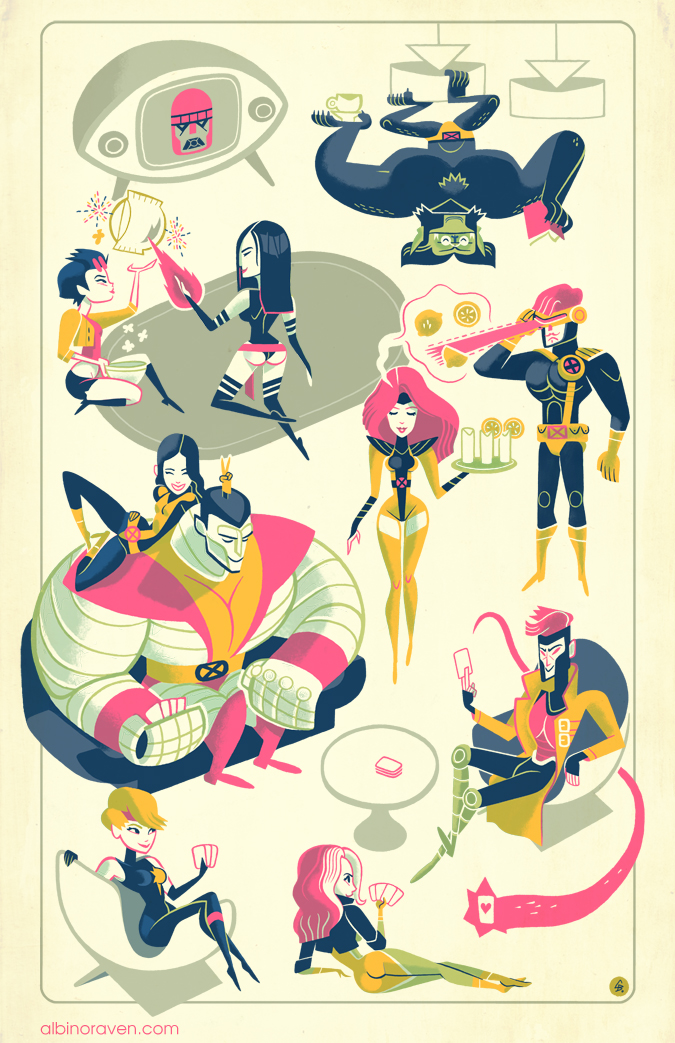 What system are you most fond of?
I especially love older systems, but I would say that I probably have the best memories of the Super Nintendo. When it came out I was old enough to really understand how to play games, but young enough to still have a real sense of wonder about them as well.
Which of your pieces are you proudest of?
Like most artists I'm my own worst critic and really picky about my own work. In general I find that I'm most proud of work that I think still looks good after a few years have passed. A lot of times I'll look back at a piece and find tons of things wrong with it, so when I come across that rare example that I think still looks okay, it really makes me feel like I've gotten something right.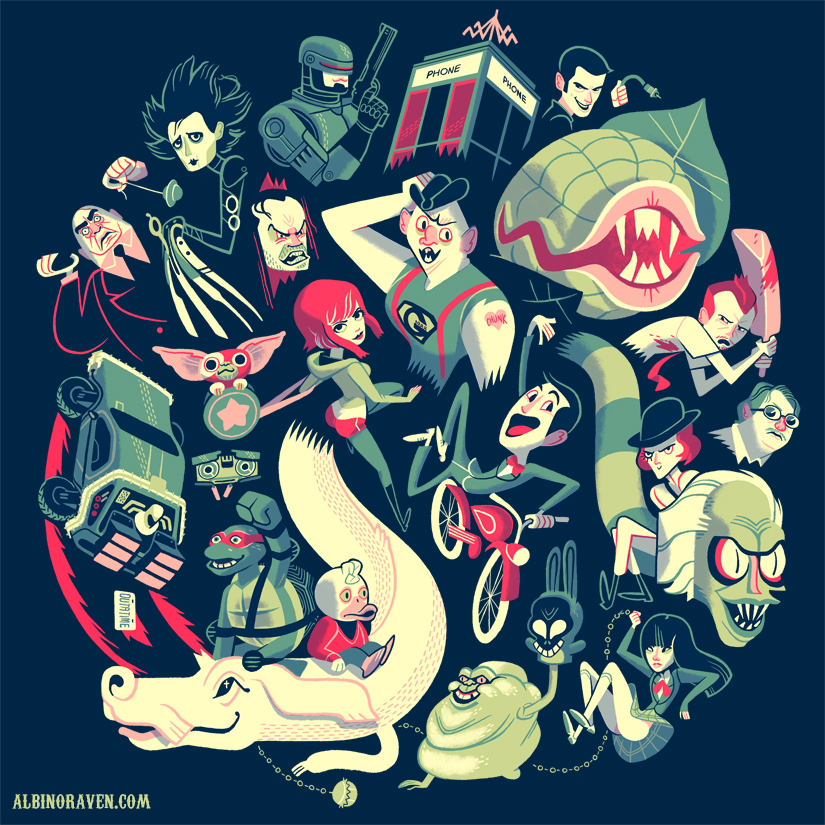 What do you most want people to take away from your art?
Most of all I just hope people enjoy it. I draw to express and celebrate the things I like while using my own visual sensibilities, and just because I love it. If I make something that makes somebody happy then that's really the best result I can hope for. Every once in a while I'll get an email from someone telling me that my work has inspired them to start drawing or to try and get their own work out there, and I really can't imagine a better reward than that. If there's any sort of higher message I would like to convey, it would be that cartooning and pop art are no less important than any other kind of art.
What artists especially inspire you?
I would say folks like Mike Mignola, Craig McCracken, John Kricfalusi, Bill Presing, and J. Scott Campbell have been the biggest influences on me. But really, there are so many places to find great art online now that it's hard to keep track of it all; I'm constantly finding work that inspires me. I collect the art I like by saving it to a folder on my computer, and that folder has become enormous with work from hundreds of artists.
Glen Brogan ♥s Gamer Girls