You guys don't understand. I spend roughly 50% of my time shooting and editing photos of beautiful girls, but the other 50% of the time is spent scouring the Internet for the cutest underwear in existence. Don't ask me how I have time to sleep or eat. I sleep and eat cute panties! That came out wrong…
In any case, on one of my routine sweeps of the Internet's cute zones, I found the fox panties. I don't know if there is a threshold for how cute something can be, but if there is, these panties come close to the limit. They have ears!
Of course, with panties this amazing, they have to be paired with an even more amazing model. When Shay Laren and I set up a shoot, the fox panties were in the back of my mind. I conspicuously placed them in the wardrobe area so she would see them first thing, and guess what? She has awesome taste… cute taste!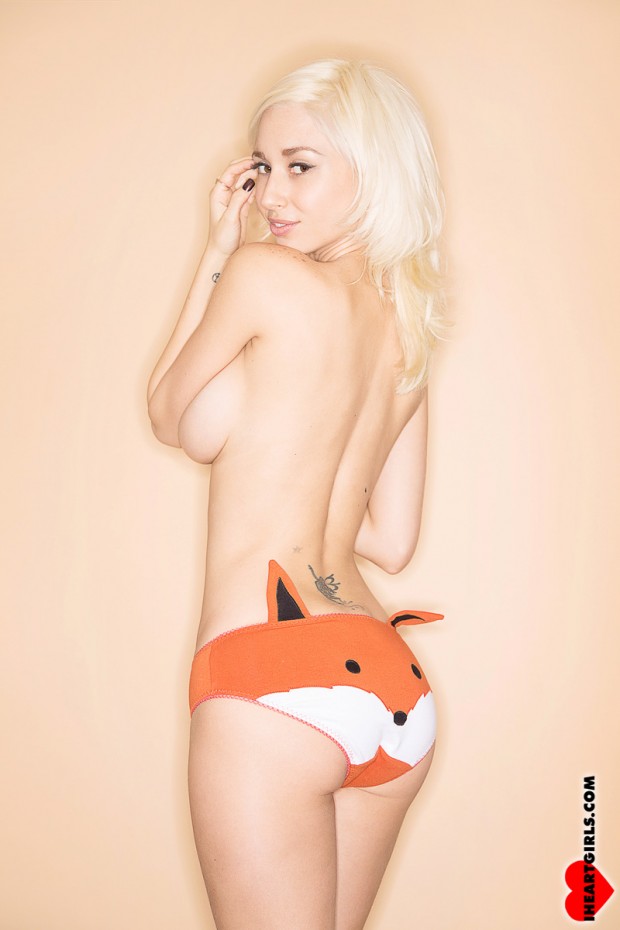 I'd shot Shay once before when I was asked to capture the beautiful girls of Penthouse for Saints Row: The Third. She was mega gorgeous at that shoot and I always wanted to have a shoot with her to myself. I got my wish and it was amazing. Shay is a perfect model: beautiful, confident, super fun and a total pro. This shoot was peppered with giggles and we got along amazingly. I can't wait to get weird with her again and again.
So many people don't know what the fox says, but in this case, he says, "Thank you. Thank you for letting me adorn Shay." I totally agree. Lucky fox.