2013 was a busy year… we posted 48 new sets on iheartgirls, featuring awesome girls from around the world. In addition to some of our favorite models from years' past, we welcomed some brand new girls to the site, a bunch of whom are represented on this list! It's the Top 13 Sets of 2013: the 13 most-trafficked new photo sets posted this past year.
We're looking forward to lots of cool stuff in 2014: more photos of your favorites, more brand new models, lots more artist collaborations, more video, more wallpapers, more, more, more! We'll also be debuting IHG products very soon, so stay tuned for that.
Thank you for supporting us in 2013… now take a look back at what made this year so much fun!
13. Elena Romanova ♥s Fuschia
We heart Elena as much as she hearts Monchichis (a lot)! In addition to being so gorgeous, she's a big sweetheart. I love the vibrant colors in this set, and it seems you did, too!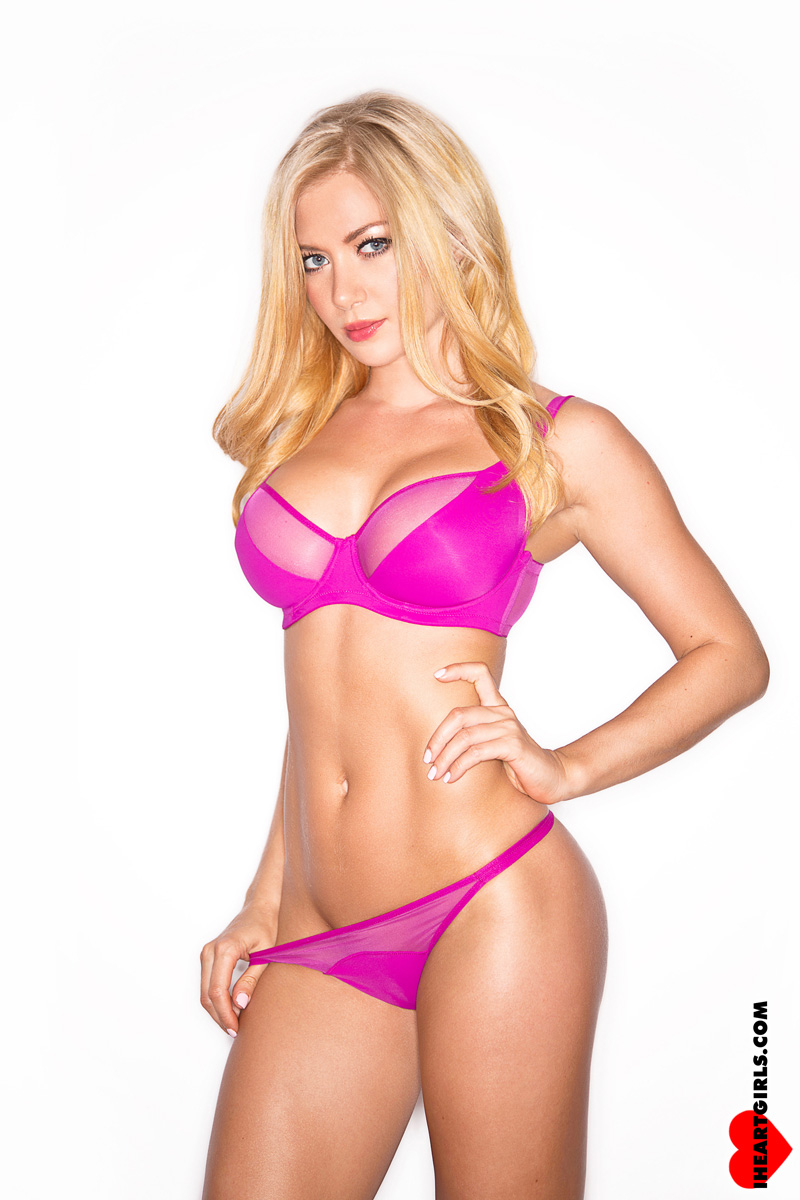 12. Amy-Jane Brand ♥s Little Black Panties
Amy-Jane was the very first Australian model we've ever shot, and we were really excited to feature a couple of sets of this stunning blonde bombshell in 2013. Love these shots of Amy-Jane in the tiniest panties ever.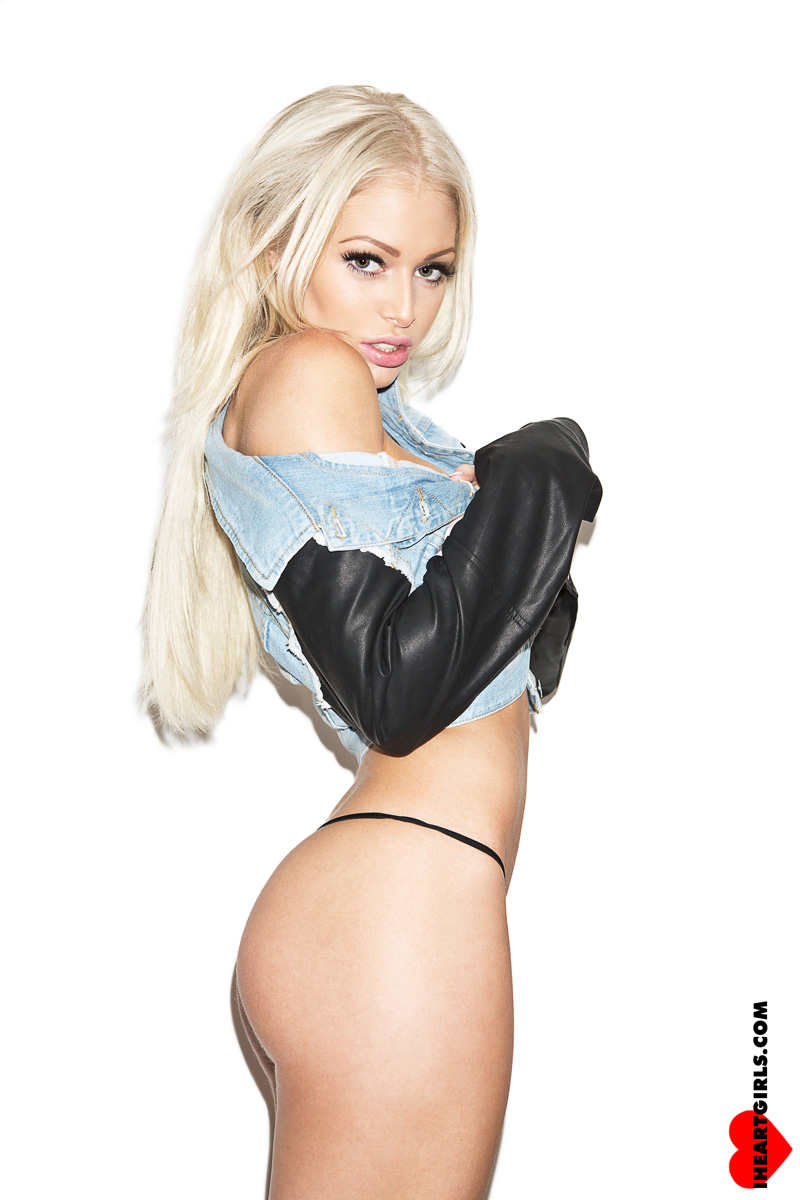 11. Gabi Paltrova ♥s Polka Dot Panties
Put a gorgeous girl in black lingerie and let the magic happen. It certainly did with Gabi in this set.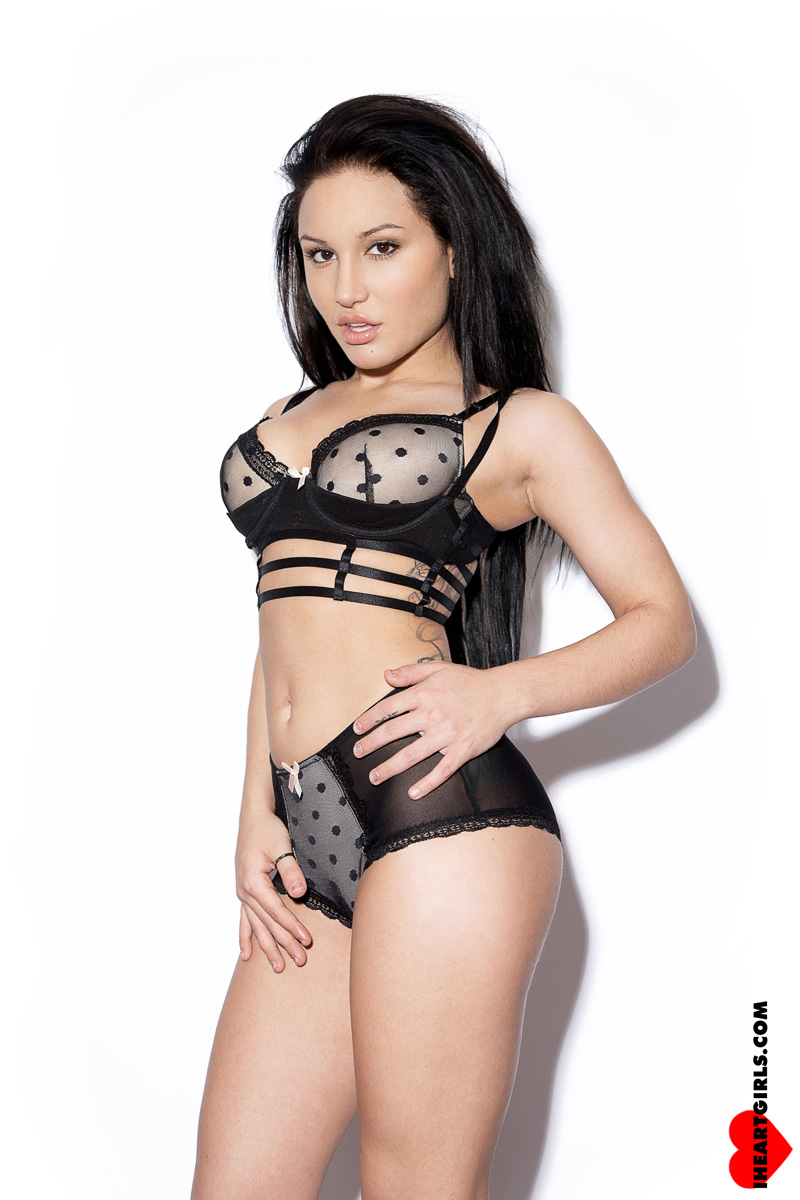 10. Alysha Nett ♥s Gold
We'd wanted to shoot Alysha since IHG first started, and we're thrilled it finally happened! Alysha is such a great model and I loved the colors in this set. There's way more fun stuff on the way from Alysha, including the awesome In 'N Out set we teased on Instagram. Can't wait!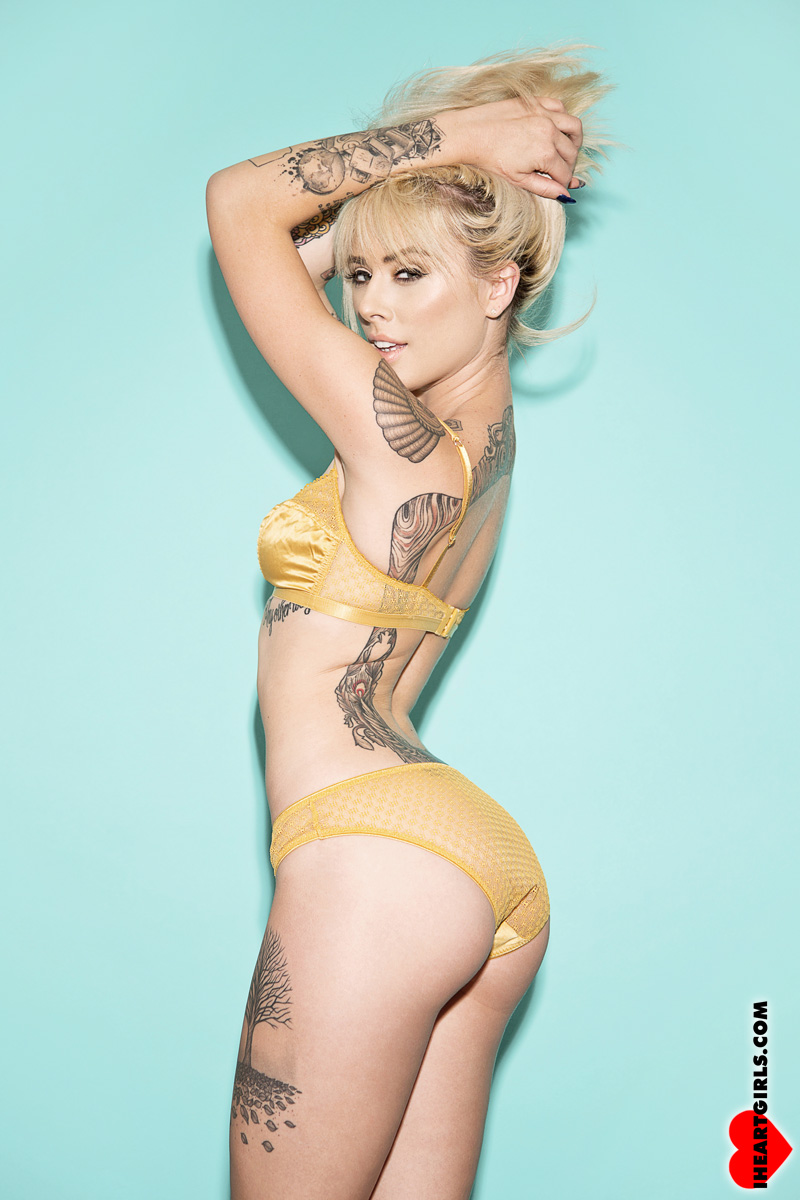 9. Tanit Phoenix ♥s Red Velvet
We heart Tanit a lot, and it's easy to see why. We shot the South African bombshell on red velvet in black lingerie for this sultry look. Love how these came out. Stay tuned for even more Tanit!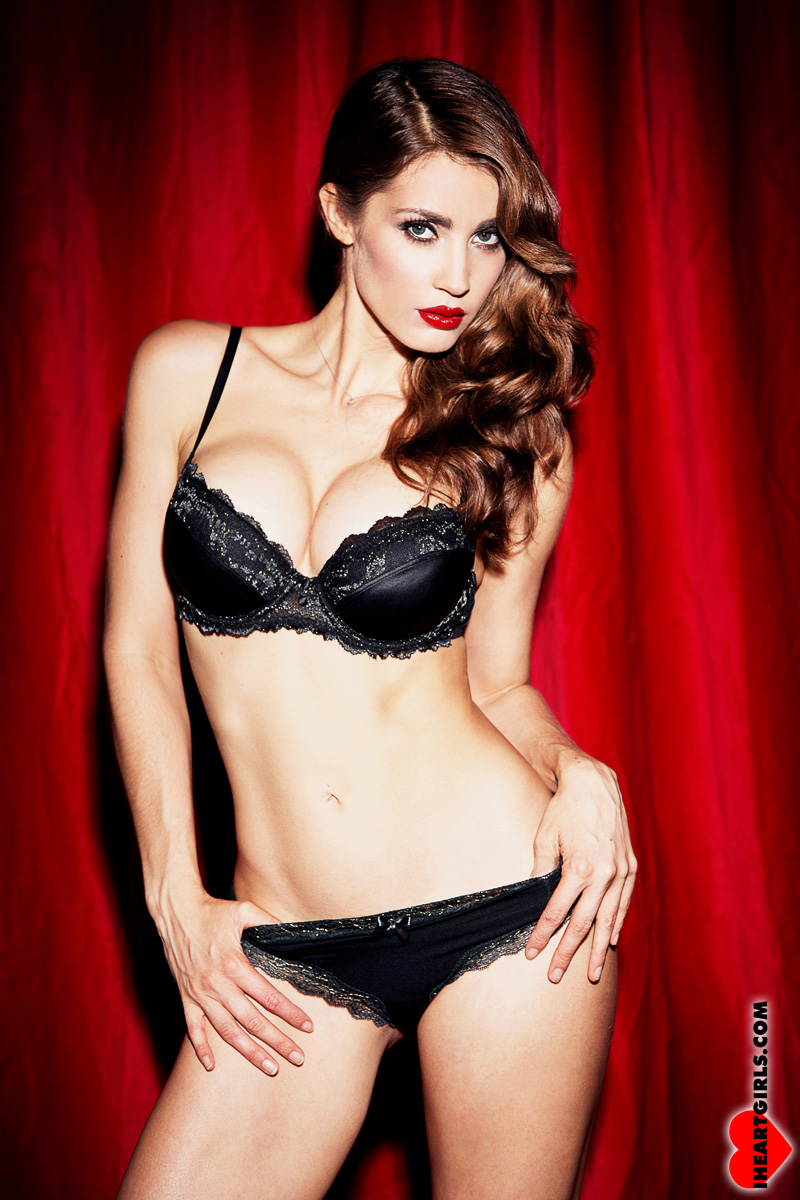 8. Emily Bartholomew ♥s Lavender
Emily was an amazing new addition to the IHG roster in 2013… She's absolutely breathtaking and an awesome girl, too! Look for a bunch of new stuff from her in the coming year!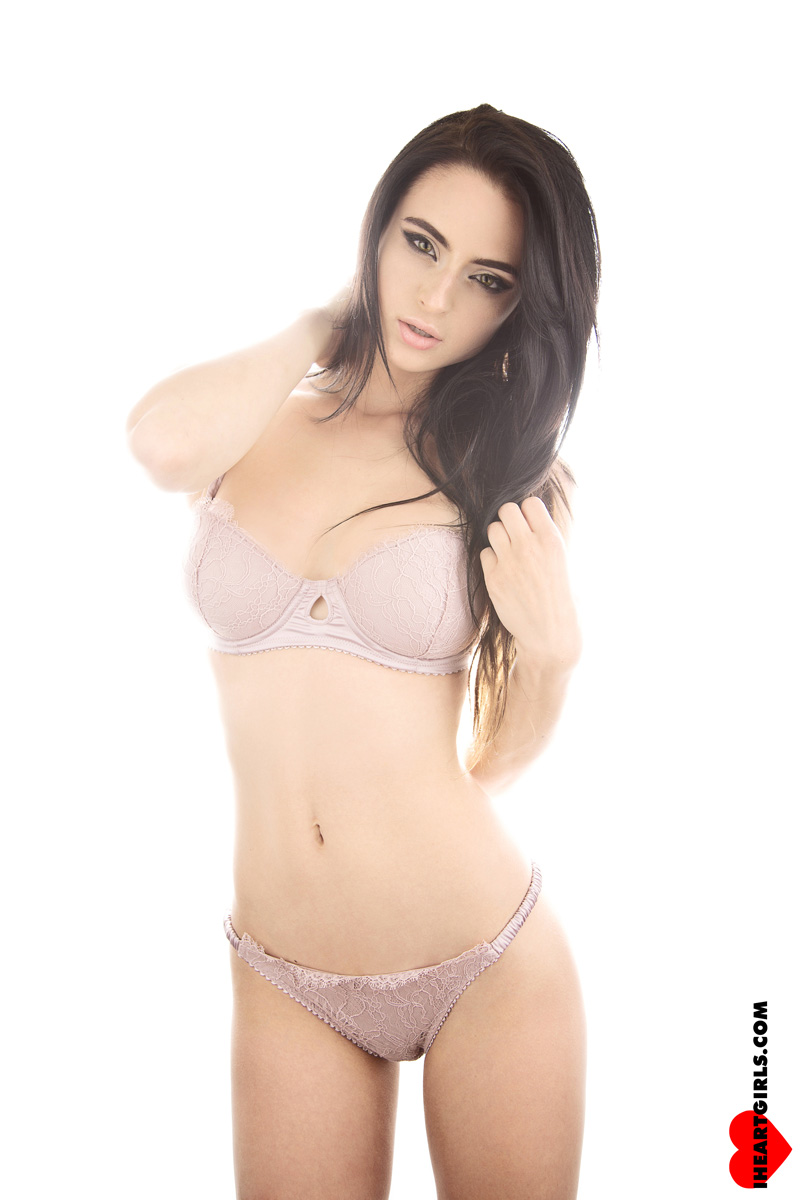 7. Destiny Papalia ♥s Nice
This is one of two sets we shot of Destiny for Valentine's Day. Destiny was perfect for this look and I'm so happy we got this together. The balloon back drop for this shot took about three hours to set up, but well worth it!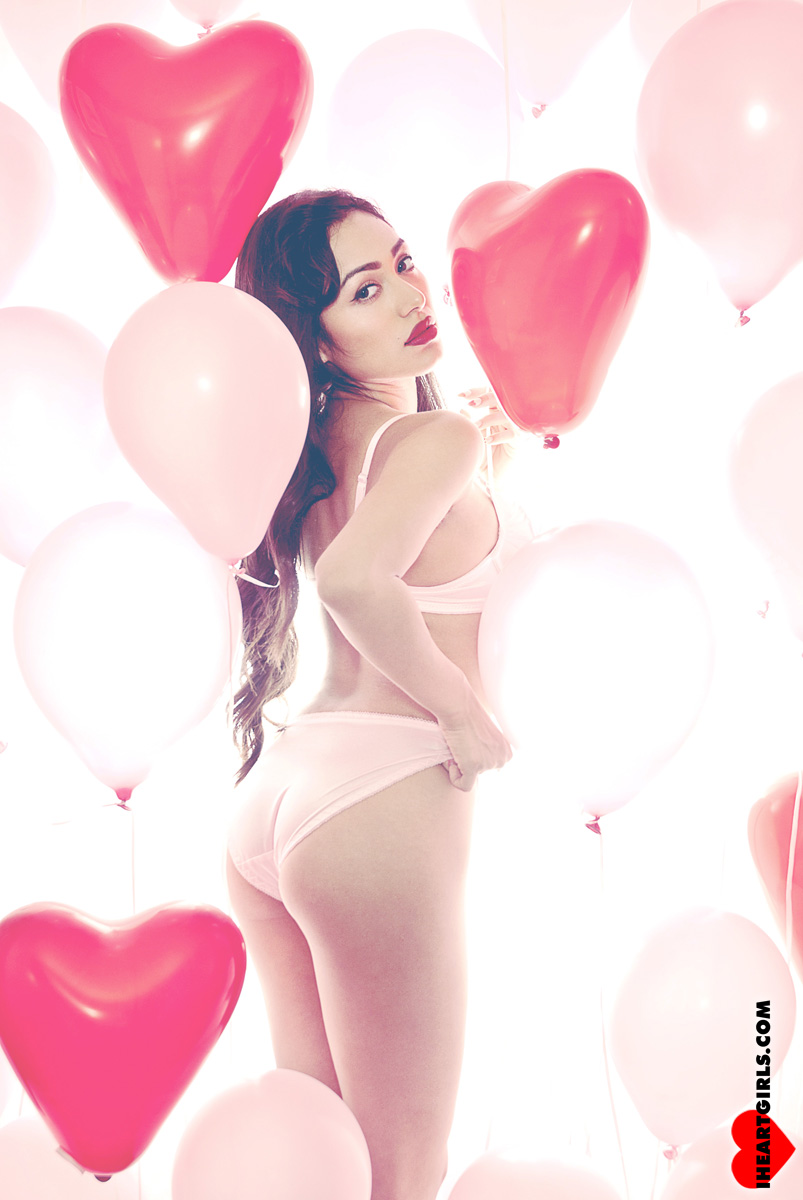 6. Cindy Bru ♥s Rock n' Roll
Love the shirt, love the guitar, love the panties. Love the attitude… Cindy was awesome as always and these shots were a lot of fun to do.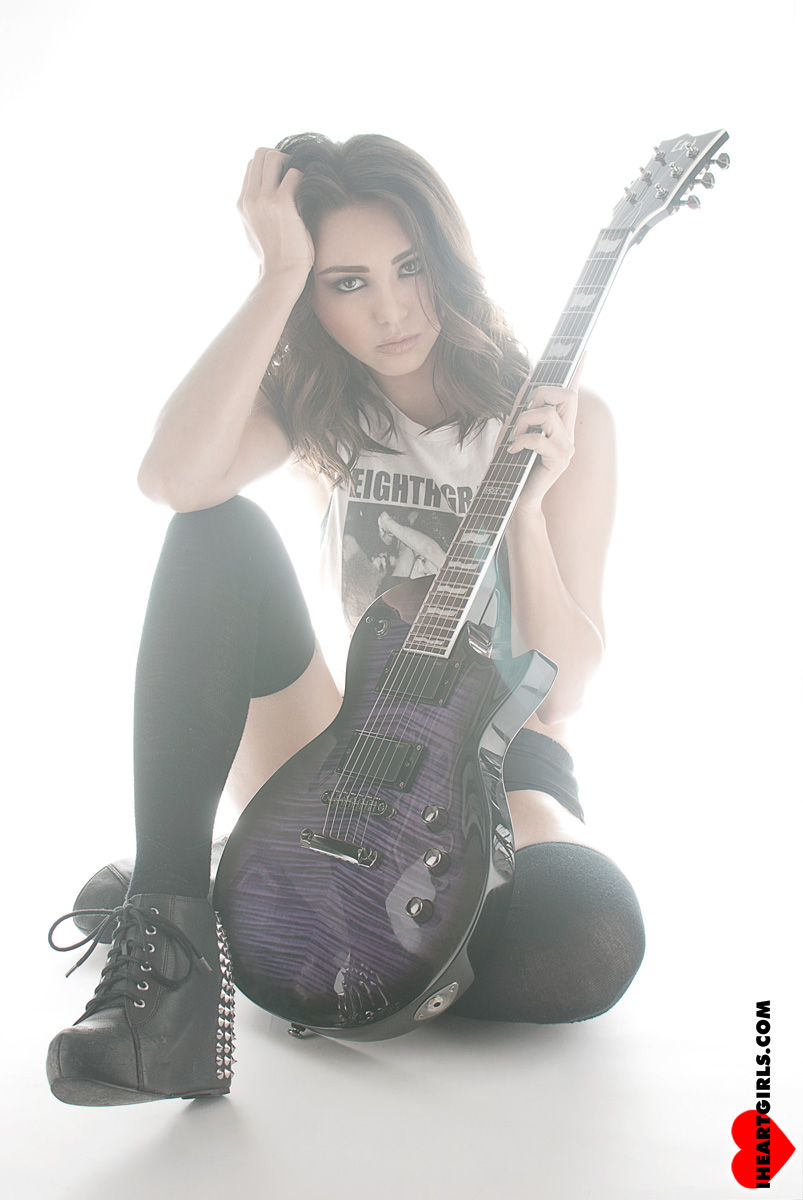 5. Destiny Papalia ♥s Naughty
We've already showed you the "nice" side of Destiny, and here's the naughty… Can't figure out why this one was more popular than the nice one. Hmmm. Will have to think about it.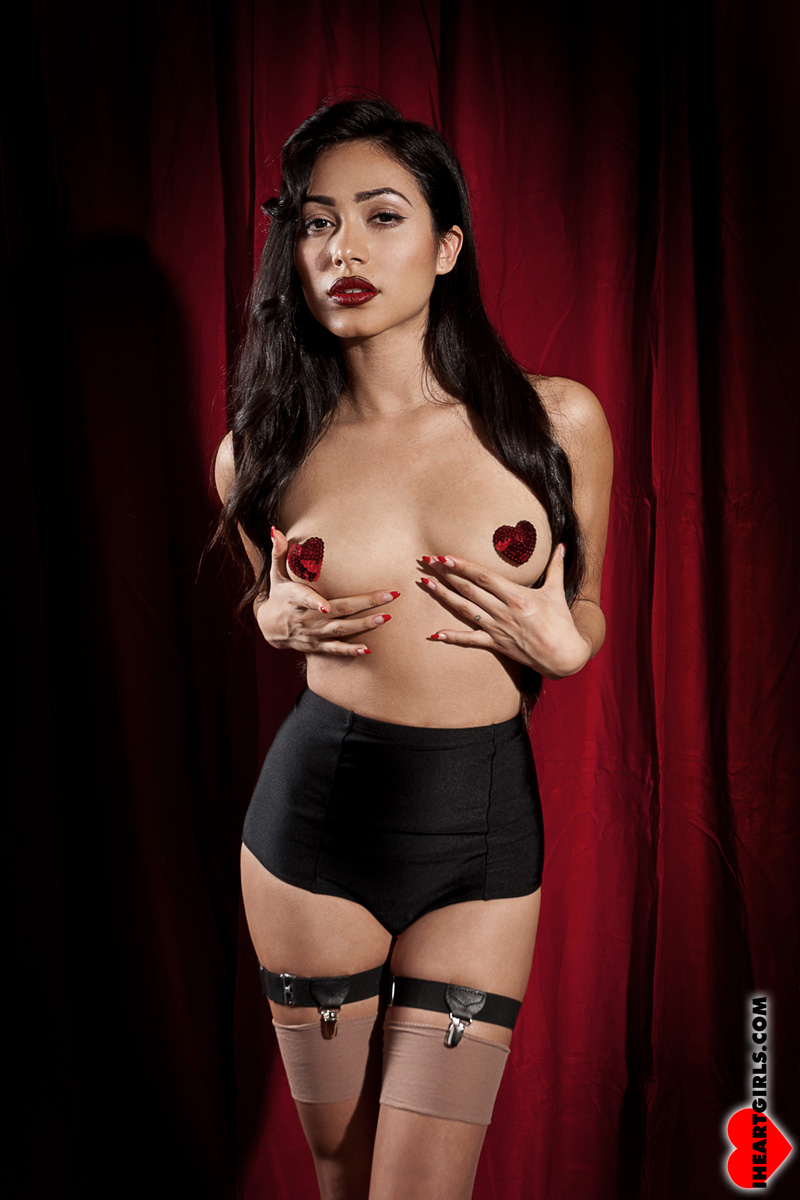 4. LeeAnna Vamp ♥s Star Wars
When I think of LeeAnna, I immediately think of Star Wars… the two go together like scoundrels and scruffy-looking nerf herders. LeeAnna is also a huge supporter of Black Milk Clothing, and we thought it would be awesome to get her to showcase her wide array of Star Wars body suits. Be sure to click the link to check them all out if you haven't already.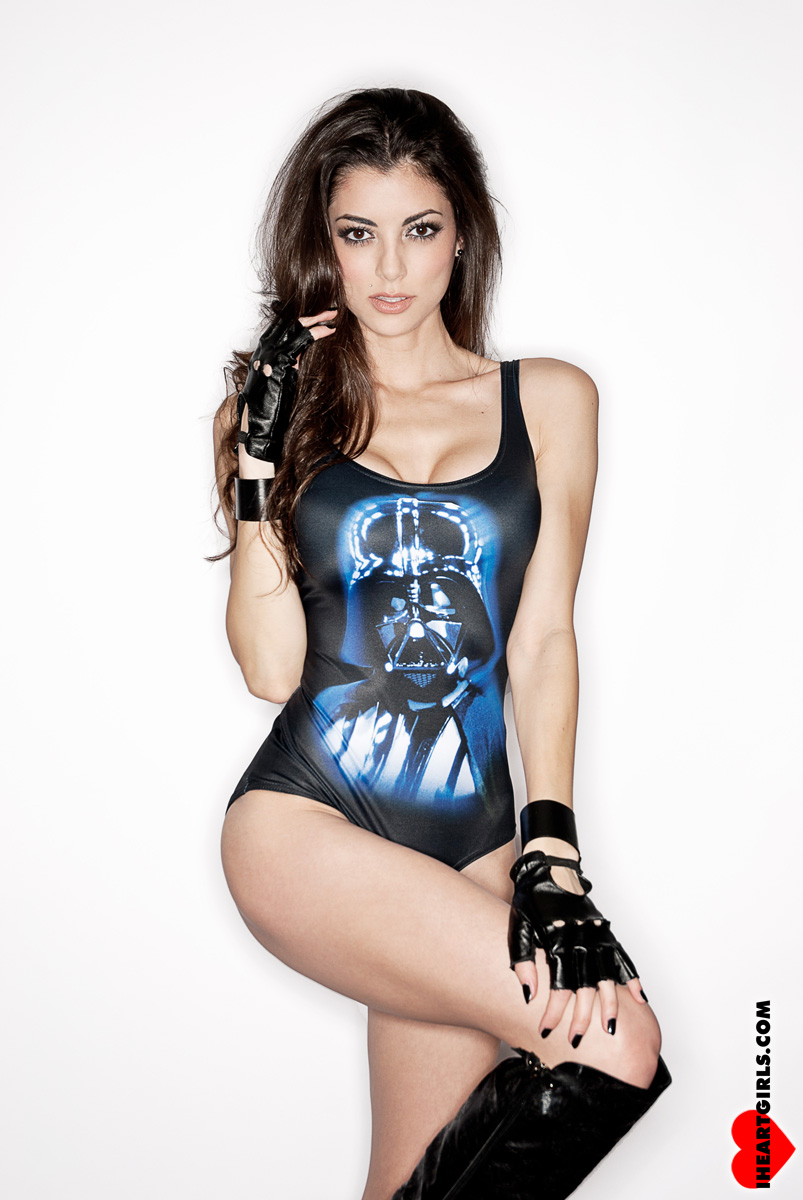 3. Ash Hollywood ♥s Color
Ash Hollywood wearing almost nothing but a hand bra is always a recipe for success. I'm also pretty proud of the lighting on this one, but I know, I know. Boobs. She's also wearing some pretty amazing skull panties, too. But I get it, boobs.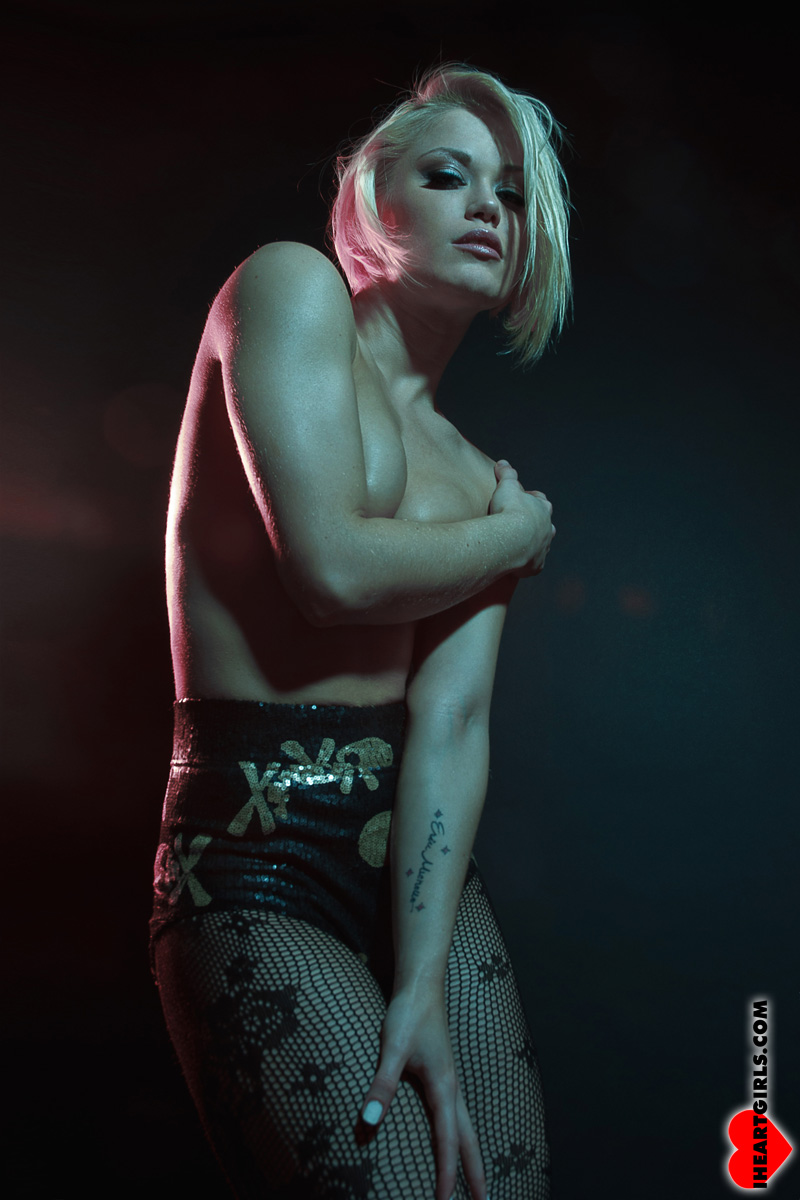 2. Tianna Gregory ♥s Black Lingerie
This set is the first set we ever did together, and I love every shot. Tianna's a wonderful model, a great girl and… that body! No wonder this set was so very popular. It almost goes without saying, but look for even more Tianna in 2014!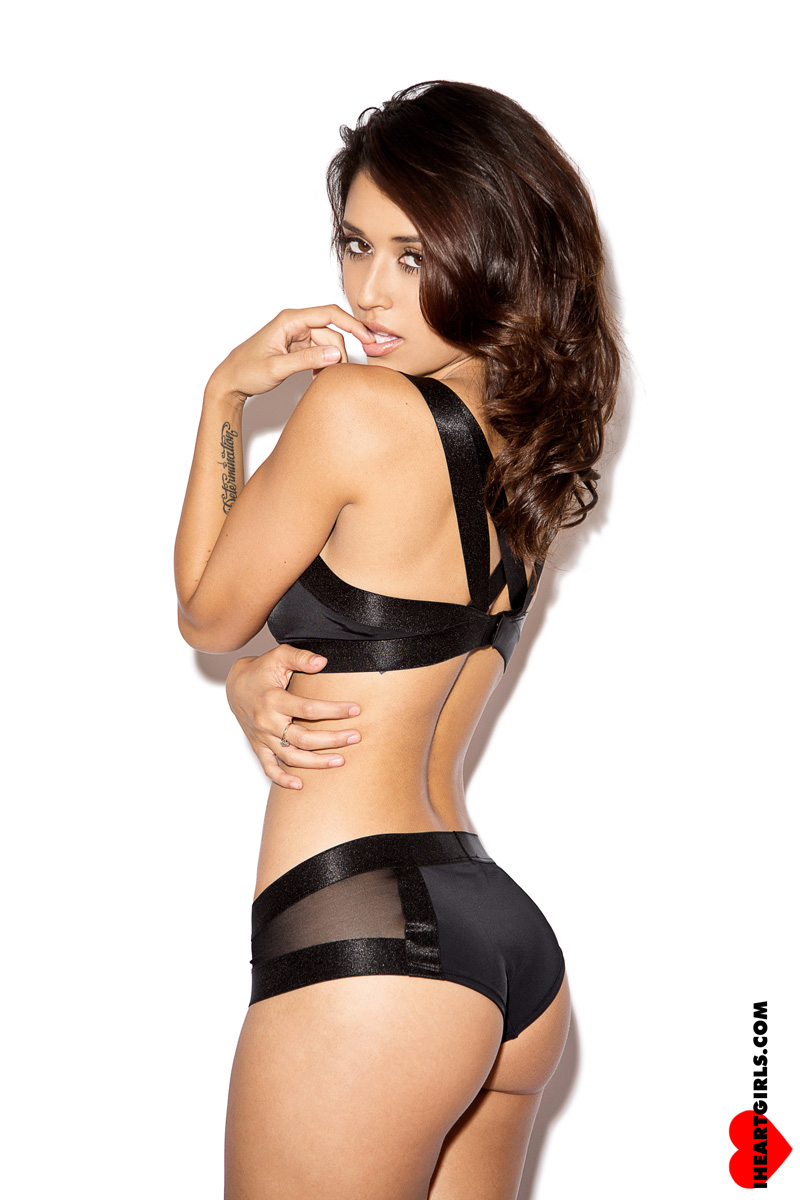 1. Shay Maria ♥s Graffinis Bikinis 
We got some amazing bikinis from our buddies at Graffinis Swimwear and immediately thought of Shay. She's got the ultimate bikini body, and awesome style to match. I was beyond excited that she showed up with sandy, lavender hair for the shoot, and these shots count as some of my personal favorites of the year as well. Good taste, guys! We'll have more Shay headed your way in 2014, so keep checking back!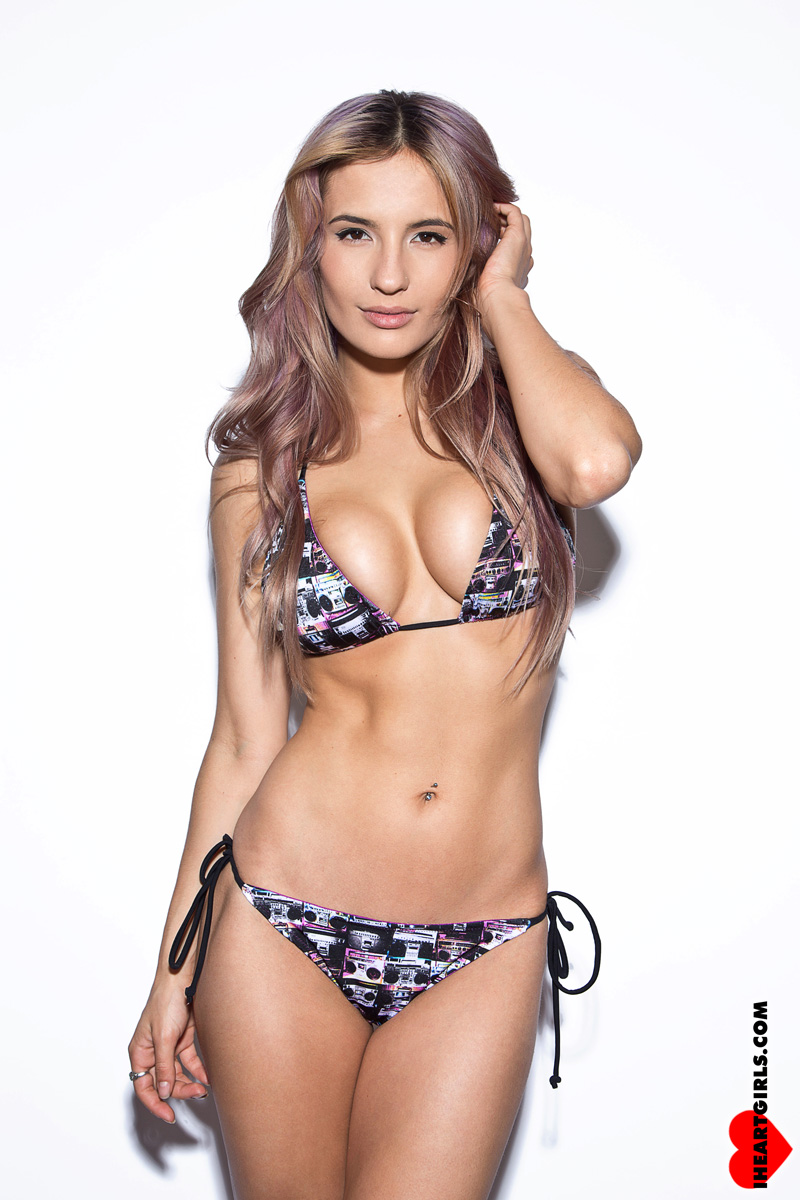 Again, thanks for all of your support in 2013 and Happy New Year!
What is your New Years Resolution? Tell us in the comments below and you could win the print of Shay pictured above. Be sure to post your comment by 12:01 am on January 3rd, 2014 in order to qualify. You must be 18 years of age and living in the continental US to be eligible. Good luck!