The holidays are right around the corner, as evidenced by the emergence of pumpkin spice and egg nog lattes. In California, where there are no real seasons, we need things like Starbucks to remind us when to start acting jolly. All of the holiday pet sweaters on display have us in a festive mood… a giving mood. So, we decided the best thing to give away would be a picture of a beautiful girl in her undies. It's the holiday thing to do.
There will be more giveaways between now and Christmas, but we're kicking things off with a print from one of my favorite photo sets I've shot of Shay Maria. This was the first time I ever met or shot Shay, and I love these pictures. The glasses, the lollipop… everything. So, we're kicking off the giving season with the shot below, and all you have to do to enter (in addition to being 18 and a legal resident of the US) is to tell me in the comments below what you want for Christmas (or whatever holiday you celebrate that allows you to be showered with gifts). Please don't say "peace on Earth" just to win points.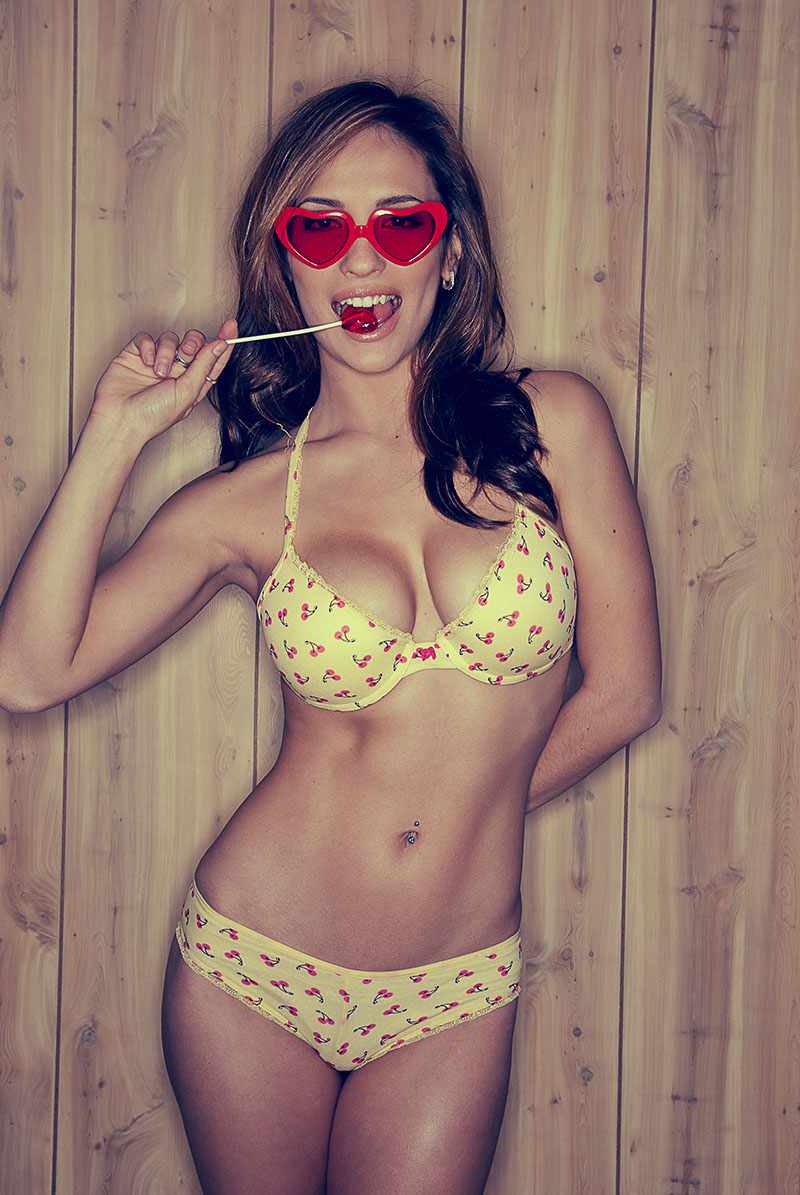 You must leave your comment by 12:00 midnight PST on Saturday the 16th in order to qualify. Here's a full list of rules. Good luck!
View Post